We are happy that you have joined Heaven's family
We are happy to deliver a high quality Commercial & Electrical PV plan with effective Turn around time 
Step 1 (Register/sign up)
The most common method of signing up for Heaven's Permitpro portal is with your name and email address. If you already have an account kindly just login to the account.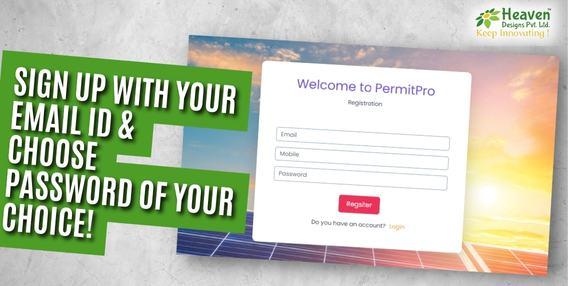 Step 2(Welcome to Dashboard)
Here you have a beautiful Dashboad, where you can manage your projects without any hustle!
Step 3(Click For new project)
For Upload a New project project just click on the button ADD NEW PROJECT Buttin and upload all inputs for project.
Please upload maximum Input Datas/files/photos you maximum have.
Find the sample of input data, layout and photos 
Step 5(Analyse dashboard daily)
You have to check the dashboard daily for updates on your ongoing projects!
We have a different status of project for more accuracy and attentiveness for project.
CLICK FOR CLEAR IMAGE
Step 6(All project management)
Click on all projects and manage all projects with different types of filters and you can pay your overdue projects from the portal itself.
Step 7 (Chat with us directly)
You can chat with our designer directly. you can also upload files here.
© 2022 All Rights Reserved.